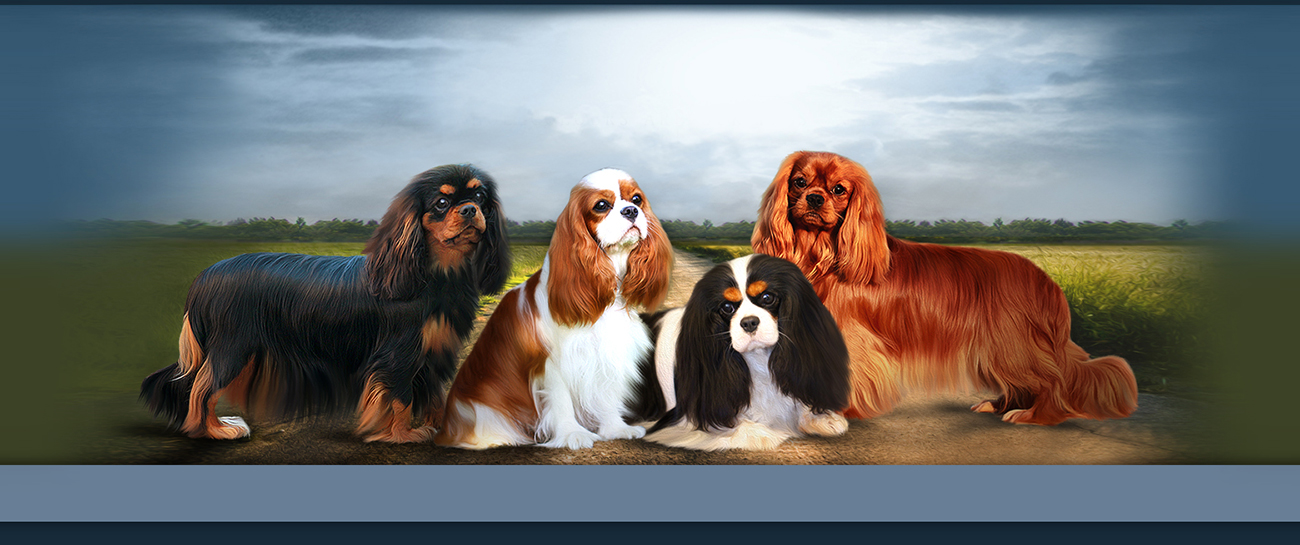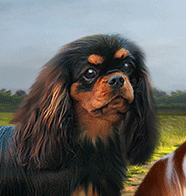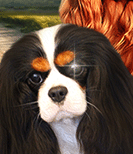 ----- NEWS -----
We proudly welcome "Victor" - Ellemich Invictus - in our team!
I still cannot believe that his breeders Michelle Chapman and Tanya Ireland allowed him to come to Germany and can only thank them from the bottom of my heart. Immedently when they put him out of his crate at the UK Clubshow I completly felt in love with him and my heart skiped a beat. Victor is a real toy spaniel with a short body flowing in a lovely neck and the sweetest of head.
Victor is one of the few sons of the legendary UK Ch Brymarden Montana who is at the age of 12 years stil in best health, which makes Victor even more special for us. His mom - the lovely Ellemich Cocochanel (7 years) - was a successful show girl as well and was even Res.Best Bitch at the UK Puppy of the Year 2010. She produced famous puppies like Ellemich Kenzo at Kailyflee (JW), Ellemich Exclamation (Top Puppy Of The Year 2012), Ellemich Joe Malone at Marisk (Classwinner Clubshow & CRUFTs 2013) or Ellemich Infusion (Res. CC & BIS Puppy UK Parent Clubshow 2015)
 
Victor himself was already successfully shown in the UK and has several classwins and BPIB wins to his credit.
Judge Mrs G T Lowe (Alawago) at the Eastern Counties Cavalier King Charles Spaniel Society, 4th January 2015 wrote about him:
"Fabulous puppy just up my street, perfect scissor bite, compact size, good pigmentation, darkest of eyes plenty of cushioning giving a lovely soft expression, good spring of rib, and tail set, level top line kept at all times and plenty of coat, moved well and really enjoyed himself so pleased to award. BP, BPIS."
 
With his sweet and always happy nature he stole our heart within seconds. We just love him to bits!







Victor kurz nach seiner Ankunft bei uns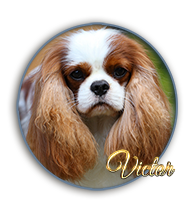 (UK CH Brymarden Montana JW x Ellemich Cocochanel)
*23.05.2014

1 CAC, D
1 CAC, Hungary